Dermo-aesthetic
A Coruña | 2014-2015
Located in the area of ensanche de A Coruña, the dermo-aesthetics clinic to which this reform will raise takes place in a building whose façade is listed in city planning, and is affected by the English way.
From the outside you could see that the building had been the victim of a modification of the ground floor during his lifetime. The study of the municipal archives confirmed it, although the modification date could not be determined. In the work of reform, the façade has recovered the original design to give its symmetry that the years had changed.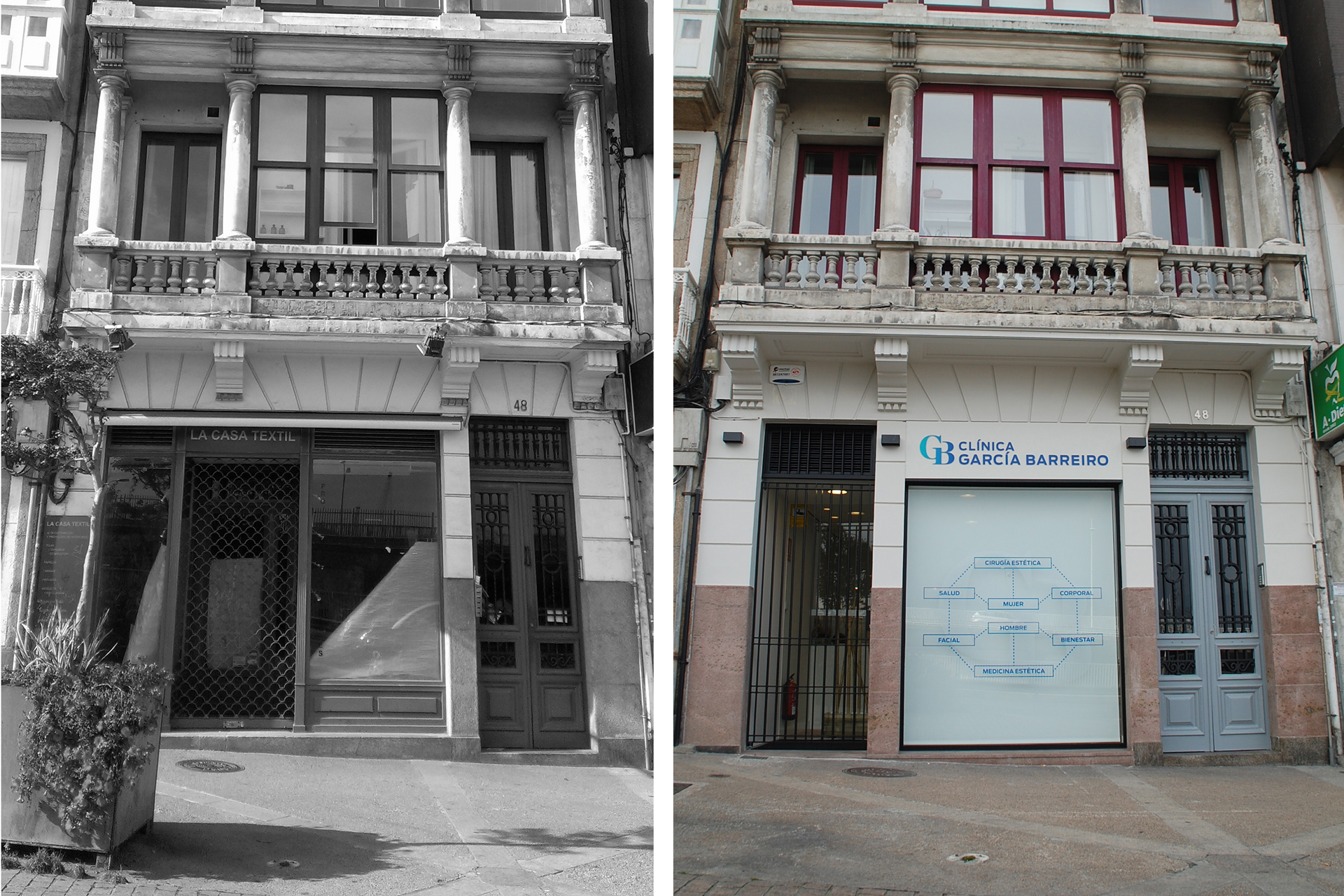 The layout of project pursues the integration of spaces taking into account the psychology of patients. The soothing neutral colours selected and the work on the lighting look for a relaxing and welcoming environment for the tranquillity of the patients.
More
Technical data
[hr style=»striped»]
[row cols_nr=»2″]
[col size=»3″]
customer
[/col]
[col size=»9″]
Health & Wellness Tecnology s.l.
[/col]
[col size=»3″]
location
[/col]
[col size=»9″]
A Coruña. Spain
[/col]
[col size=»3″]
Dates
[/col]
[col size=»9″]
project 2014 | finished 2015
[/col]
[col size=»3″]
Authors
[/col]
[col size=»9″]
Emmanuel Vincent
[/col]
[col size=»3″]
Collaborators
[/col]
[col size=»9″]
Carmen Boedo Blanco (architect), Pedro Duran Meizoso (Designer)
[/col]
[col size=»3″]
Constructed surface area
[/col]
[col size=»9″]
160 m2
[/col]
[col size=»3″]
Budget
[/col]
[col size=»9″]
€45,760
[/col]
[/row]