The State of Espirito Santo is located to the North of Rio de Janeiro, on the Atlantic coast, with its administrative centre in the municipality of Vitoria, being one of the main ports of export of iron ore. Vitoria big agglomeration brings together the cities of Vitória, Vila Velha and Sierra. The recent discovery of one of the largest reserves of fossil energy in the territorial waters of Sierra allows a sustained growth in the area.
[slider navigation_style=»none» custom_slider_transition=»fade»]
[slide]
South of Vila Velha is a large extension of beaches face the Atlantic. There is developing urbanization Jardim Veneza: a private estate overlooking the ocean.
[/slide]
[/slider]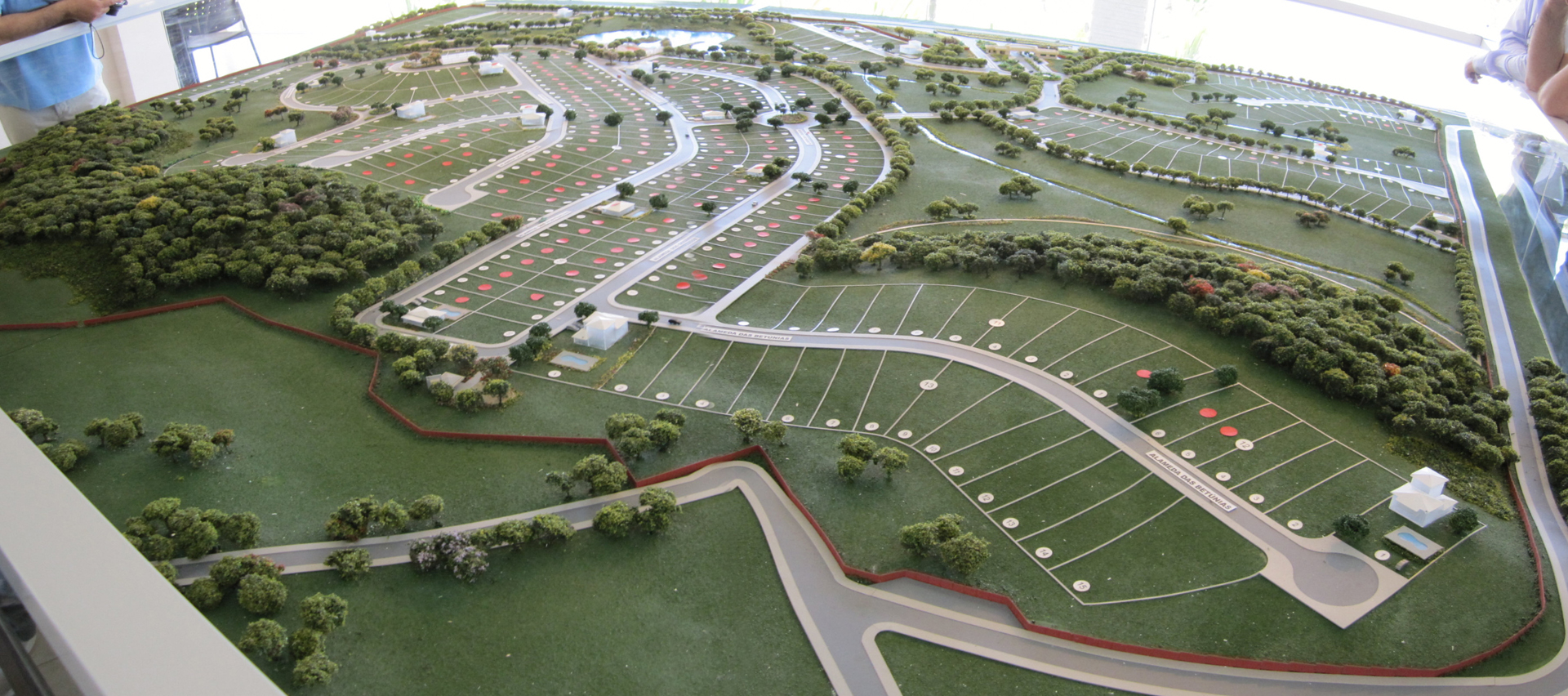 The models developed for the occasion seek to offer distinctive products within this urbanization where practice follows the scheme of sale of land differentiated construction of dwellings.
The 4 models have been designed by the needs and aspirations of potential clientele, a contemporary image adapted to the dimensions of the plots.
Eco-modulo
It is unique plant in two modules design with a contained surface, adapted to smaller budgets. The day and night areas are clearly differentiated.
Eco-Trebol
This housing is organized on two floors around inner courtyards, giving their privacy to each one of the wings. The vegetation of the exterior spaces complete the play of transparencies and shadows, highlighting the quality of the interior spaces.
Eco-linear
It is the largest housing with a longitudinal development on the plot, releasing a band of garden of face to living spaces. The master bedroom is organized as a private suite in a separate module.
Eco-Volumen
With a compact form this housing offers some generous volumes in interior spaces that find an extension on the outside porches and patios. The double hight  livingroom constitutes a unifying element between two plants of the highest module.
More
Technical data
[hr style=»striped»]
[row cols_nr=»2″]
[col size=»3″]
customer
[/col]
[col size=»9″]
Ecoinicia Engenharia e Urbanismo Ltda.
[/col]
[col size=»3″]
location
[/col]
[col size=»9″]
Urbanization Jardim Veneza. Vila Velha. Espirito Santo. Brazil
[/col]
[col size=»3″]
Dates
[/col]
[col size=»9″]
project 2012
[/col]
[col size=»3″]
Authors
[/col]
[col size=»9″]
Emmanuel Vincent and Antonio Freire
[/col]
[col size=»3″]
Co-authors
[/col]
[col size=»9″]
Patricia Montes Andrés, Isabel Morillo Arredondo, Carmen Blanco Boedo (arqu.)
[/col]
[col size=»3″]
Constructed surface area
[/col]
[col size=»9″]
between 200 and 230 m2
[/col]
[col size=»3″]
Render
[/col]
[col size=»9″]
Cesar Fuentes Zaton
[/col]
[/row]