Bank active, this project arises in modification of an existing project to adapt it to the updated needs of (larger) housing demand and an economic adjustment with the use of materials and technical solutions that allow a greater energy saving.
Resolved in 8 floors above ground, are created 40 houses and 2 commercial premises to single-core communication environment. A 5,360m2 basement extends on a floor below ground in continuity with the surrounding buildings.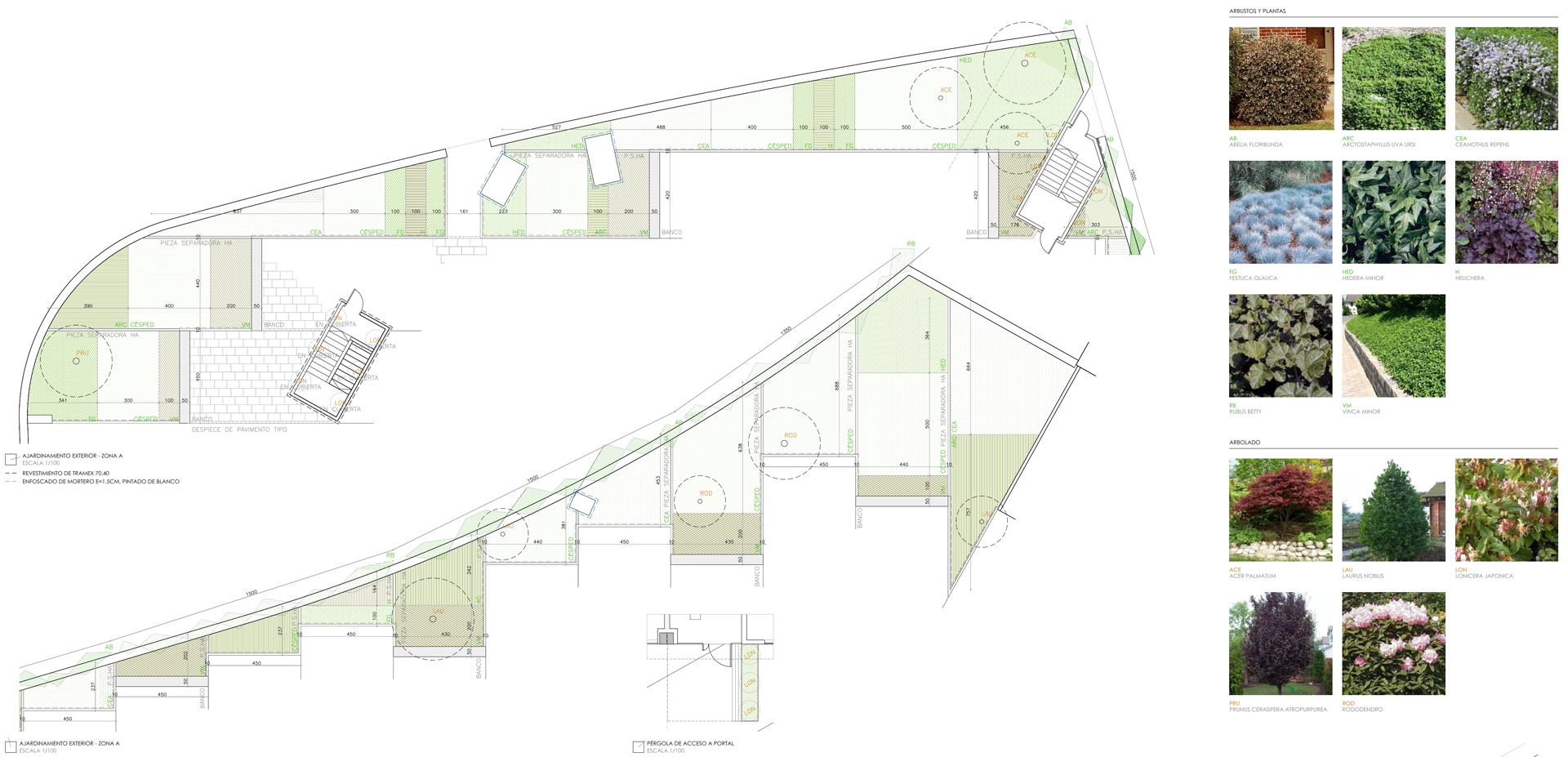 It has been necessary to design the spaces landscaped on flush both of the outdoor areas on the ground floor of the building, as in the strip of parkland that separates the building together with the existing circulation routes.
More
Technical data
[hr style=»striped»]
[row cols_nr=»2″]
[col size=»3″]
customer
[/col]
[col size=»9″]
Altamira Santander Real Estate S.A.
[/col]
[col size=»3″]
location
[/col]
[col size=»9″]
Narón. A Coruña. Spain
[/col]
[col size=»3″]
Dates
[/col]
[col size=»9″]
project 2014
[/col]
[col size=»3″]
Authors
[/col]
[col size=»9″]
Emmanuel Vincent and Antonio Freire
[/col]
[col size=»3″]
Construction managers
[/col]
[col size=»9″]
[…]
[/col]
[col size=»3″]
Constructed surface area
[/col]
[col size=»9″]
12,903 m2
[/col]
[col size=»3″]
Budget (PEM)
[/col]
[col size=»9″]
€3,194,304
[/col]
[col size=»3″]
Render
[/col]
[col size=»9″]
Cesar Fuentes Zaton
[/col]
[/row]