bureaux steering
Angers.France | 2012-2013
The project is based on the internal reform of an unachieved open space in a new downtown building. We had to provid private spaces to this work platform, commensurate with the activity planned for law firm.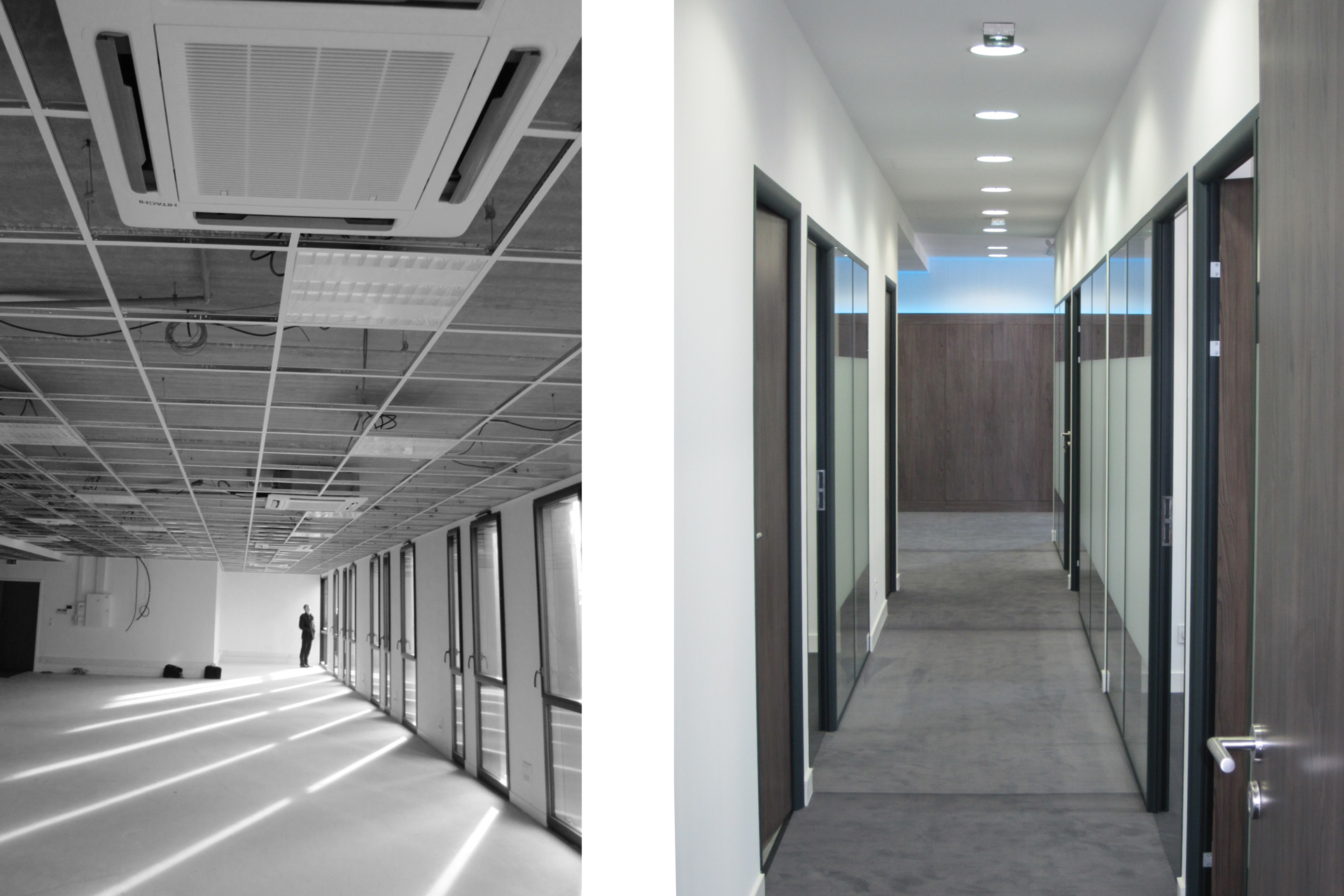 For the conditioning of these offices, were took into account both the need for privacy for employees and customers, as natural light.
A waiting area was conceived near the reception, opened to circulation spaces to facilitate daily tasks and amplify the space.
The sobriety of the waiting area inspires both respect and peace of mind.
More
Technical data
[hr style=»striped»]
[row cols_nr=»2″]
[col size=»3″]
customer
[/col]
[col size=»9″]
SCI Carrousel Buffon
[/col]
[col size=»3″]
location
[/col]
[col size=»9″]
Angers. France
[/col]
[col size=»3″]
Dates
[/col]
[col size=»9″]
project 2012 | complete 2013
[/col]
[col size=»3″]
Authors
[/col]
[col size=»9″]
Emmanuel Vincent
[/col]
[col size=»3″]
Constructed surface area
[/col]
[col size=»9″]
180 m2
[/col]
[col size=»3″]
Budget (PEM)
[/col]
[col size=»9″]
€80.566
[/col]
[/row]